Image Credit: Gareth Cattermole/Getty Images
Some of Queen Elizabeth II's youngest family members were a special part of her state funeral in London on September 19. Prince George and Princess Charlotte, the two eldest children of Prince William and Kate Middleton, attended the late Queen's funeral procession at Westminster Abbey.
The siblings, aged 7 and 9, respectively, entered the service with their parents. Joining the procession were her aunt and uncle, Prince Harry and Meghan Markle. Prince Louis, who is only 4 years old, was not part of the funeral service. But previous comments from his mother make it clear that little royal is feeling the loss of his gang goose.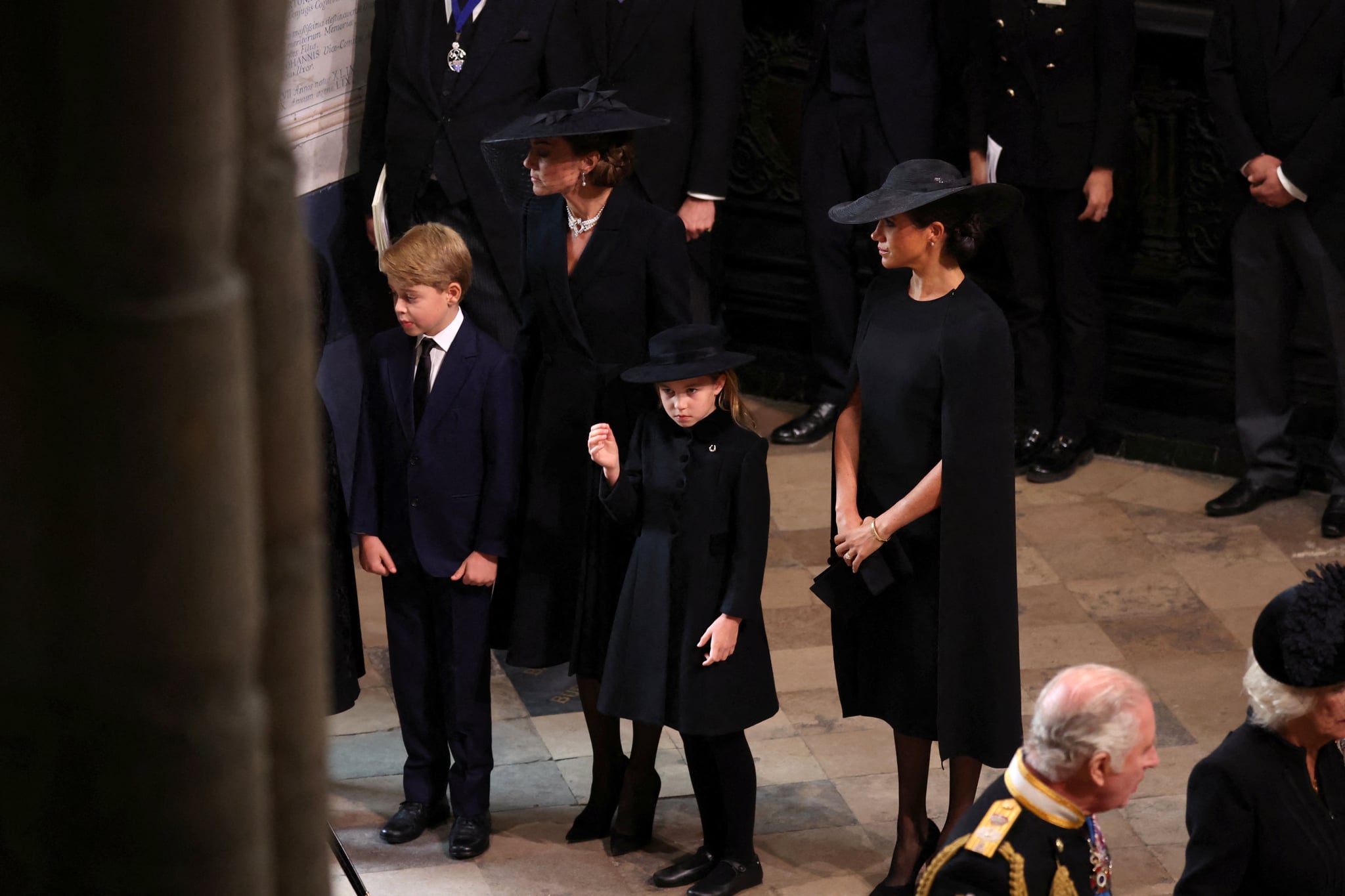 Image Credit: Phil Noble – WPA Pool/Getty Images
In video footage captured and shared on TikTok on September 10, as Kate and William greeted mourners, the former said to the well-wishers: "My little Louis, he's so cute. He said, 'Mom, don't worry because she's with great-grandfather now.'"
The Queen is honored for her seven decades of service and her coffin lay in Westminster Hall until the funeral for the public to pay her respects. She is buried at Windsor Castle.